Here at Oldham Vending we now facilitate contactless payment systems.
If your staff have no cash on them, there's no need to worry, they can still buy from our vending machines at a tap of your contactless enabled credit or debit card.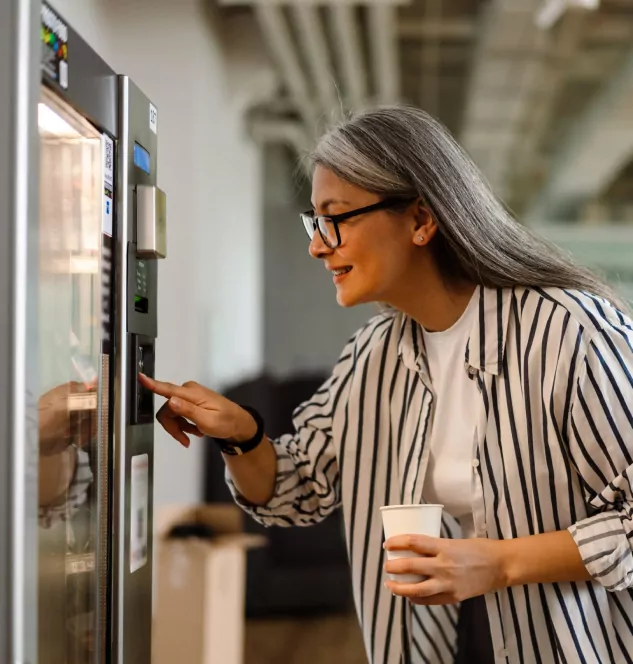 What does cashless payment system look like?
Quick, secure and easy payments
Transactions complete quickly through a remote mobile link to our payment system
No need for chip and pin, just wave and pay
Totally contact-free payments, ideal given heightened worries due to Covid 19
Use your mobile phone with Apple and Android pay
If you don't have your wallet, you can pay on your mobile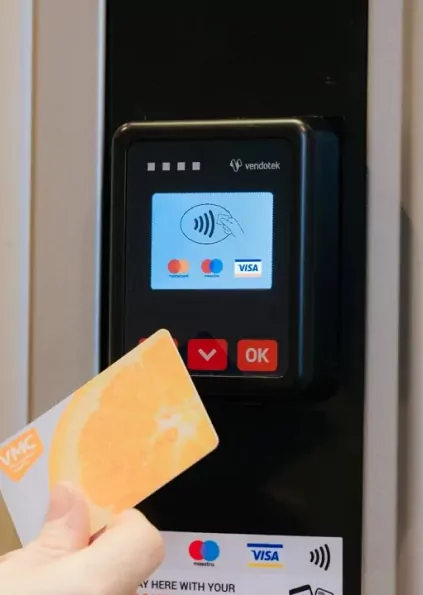 What does it look like?
The latest Technology in card readers enable quick and secure payments
Apple pay & Android Pay
No need for chip and pin
Contactless / Wave & Pay
Mobile Phone Payment
Great choice of products at good price drinks always nice and chilled
Terry Donnel
Music Magpie
Hi everyone, just a quick review for anyone looking at getting vending machines well look no further just contact Oldham Vending services for the tasty option, working with those who supply the treats they won't only gift you a smooth and winning vending service but they are also a 5 star group who are welcome in my extra mile club anytime, these peeps are legends, they act on what you like, they are fresh, on time, and my favourite one easy to talk to, nothing like a little customer service excellence, its a yes from me! 100 percent and im not joking!
Lee #TopMan and thats not all….you can also tweet them @Oldhamvending and follow their instagram and be a part of their facebook page like i am for all the competitions so thats my quick review, tell your friends and don't miss out.
David Hunt
Stagecoach Northern
Oldham Vending and I crossed paths after the first lockdown and i can't praise them enough, Alex and his team give you exactly what you need and don't try and sell you what you don't. food is always fresh and tastes amazing. Machines all work perfectly with no faults, contactless payment and even an option of staff recognition fobs for employees. The team are always on time for restocking and easy to talk to which is great. honestly don't miss out, give them a call for your vending needs.